Really.

I really just want to run and hug him.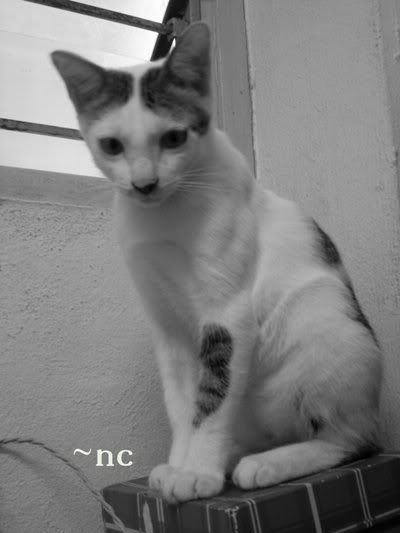 He used to run away whenever he saw my sister and i coming back from work. Because he will be the first thing we'll tangkap and snuggle cuddle2.
He hated attention - kunun.

Just show him the Friskies plastic bag and he would run to you - no matter what he was doing right then. Or, just shout his name loudly and he'll be searching where the voice came from, and see whether we had his favourite food.

He's the love of my family. Not a pet. But part of the family. J couldn't stand and understand our love for him sometimes. He was spoilt too much. oondos kadang2..in front of other cats. hmm..but he still our source of joy. My father loyal nap companion. zzzZZzzz..purrr..rrr

The whole family have dreams of him every now and then. We decided to build a little memorial for him in the middle of mum's flower2..just next to the aromatic kayu putih tree. His soul has not rest in peace yet. We are sure. He wants to come home.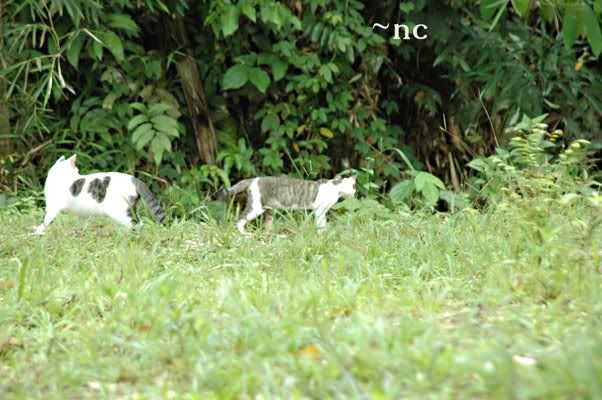 The good old days. The bushes that leads to a hilly forest where he liked to roam and come home - everytime. Except this time..he never came back. The other cat is his pretty wife. She has four kittens now. A few days after he went missing. A day after christmas. We figured that all kittens are the nirvana of our their father.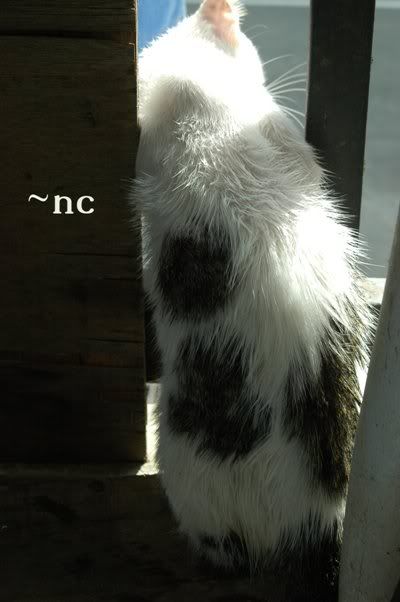 Mother will sure miss the times when she gave bath to him. And how he smells of rosemary after each wet time. I miss that.