Yep, i guess roses are meant to be
RED
. not
purple.
The
purple roses
that i was promised as my wedding bouquet (from my bridal house) turned out to be a disappointment.
Purple
, it was not..but a very
light colour of pink.
"Puple la tuh.."
said the bridal house assistant.
" dia punya bunga pun ada yg buruk sda.."
i said further while looking at the bouquet with a very3 sad face.
"o, kalau mau yg perfect punya susah la.."
dia balas pula.
My heart was really heavy. It was for my wedding. I added up another amount of money because u promise me of the purple ones.. :(

The time was 11am. The wedding was the next day.

This is NC ~
where there is a will, there is always a way.
J was too tired to go for another round of rose-hunt.

I ended up with my sister and brother in law searching for a replacement bouquet.

Determined not to walk down the aisle with the
purple-kunun
punya roses..
(yg bikin saikit ati lagi, bidah ba cara tu roses kena buat, smua org cakap bida)
i called people and went to a florist.
But it was 4pm by then.

They all said the same thing -
"kalau awal sikit kau bagi tau..mgkin dapat."
I made the last call to my photographer and ask whether he could prepare me a bouquet of
red
roses for the wedding.
"Sa kasi buat ko English style."
woooooo..berbunga2 trus hati sia.

and so..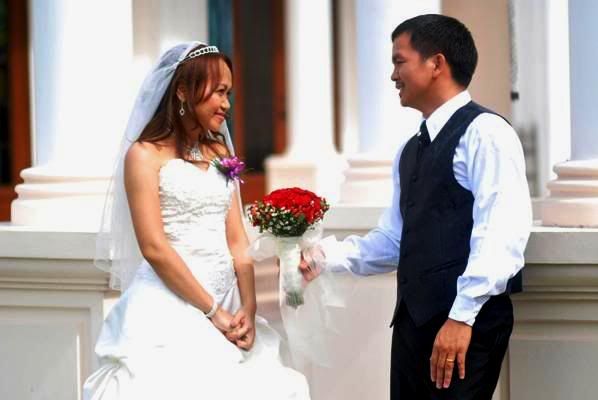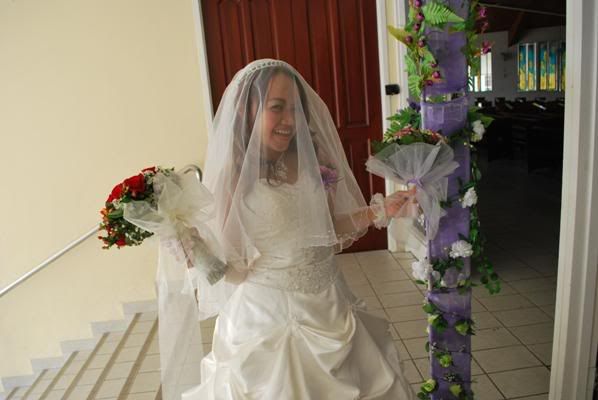 the
Reds
on my right..the
pink-purple
on my left. maybe its my
high Xpectations.
.but, everybody deserve the best.
Where there is a will, there might be a way.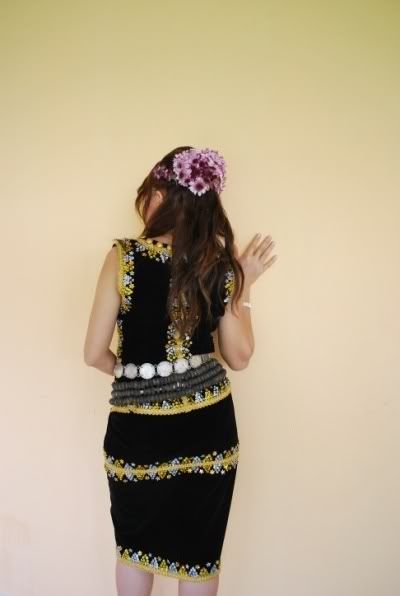 though no
purple
roses for the occasion..i found these lovely
purple daisies
for me self..hehe..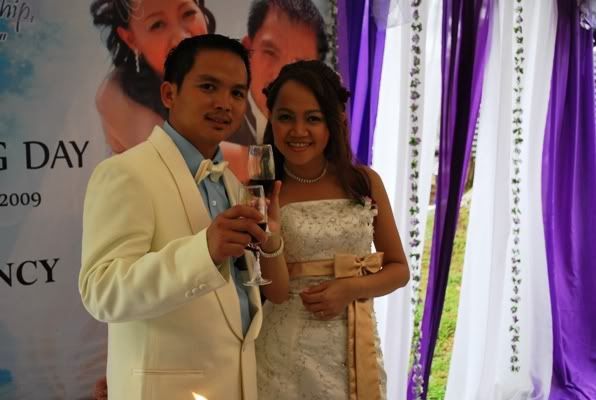 nc says:

yammm seng! selagi ada alternatif..sia akan trus cuba. :)
(all pictures are a courtesy of our wedding photographer. Blm kena edit lagi tu,, shhh..jn kasi tau dia sa uplod sda ni gmbr sini hehe)