Our pre wedding pictures..only this time, the
ethnic version.
The bridal house actually asked whether we can wear our own kadazandusun costume for the photo shoot. They were very eager for us to put on a pair of traditional wear - making it part of the photo shoot, without any extra charges.
hmm..maybe its a marketing strategy.
The not so-charming part was,, we didn't get the soft copies for most of the picture taken - including our kadazandusun wear. sob..sob..
(mahal eh kena jual..besa lah, cara dorang cari $$).
so, here's sharing with you..the scanned ones.
mmuahhhh!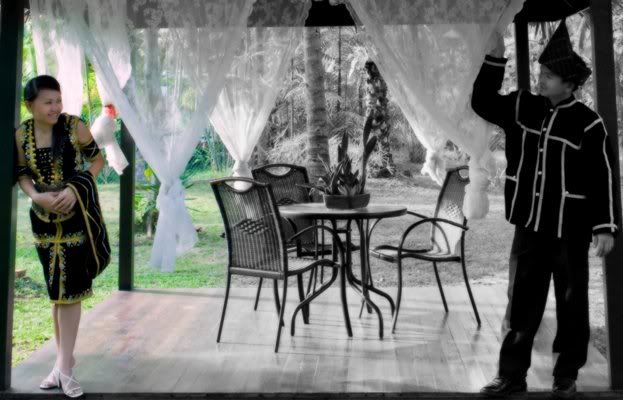 kena crop bah ni..hehe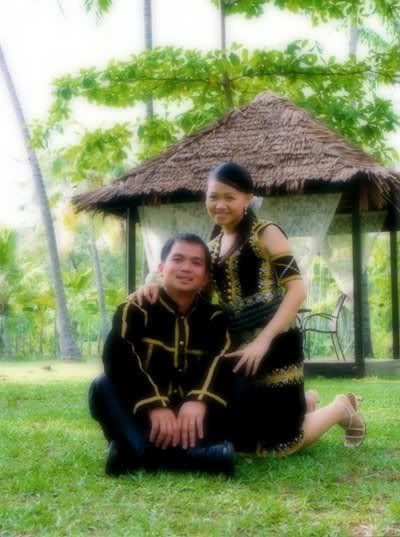 time ni, very very tired but still manage to smile..smpai kehabisan gaya sda ni. :)
nc says:
nak cari lagu kadazandusun yg paling sweet, to surprise J. i canT speak kadazandusun, but i can sing one. haha..(^_^)